How to pay by credit or debit card
How to pay by credit or debit card without having, or wanting to use a Paypal account.

Paypal handle all of our Credit Card Merchant business. You can pay using your Paypal account or pay by Credit or Debit card as a guest.

Here is how to checkout as a guest
---
1. Place all the items you wish to order in the basket
---
2. Click on 'Basket' - top right of every page
---
---
3. Select your country for shipping cost
---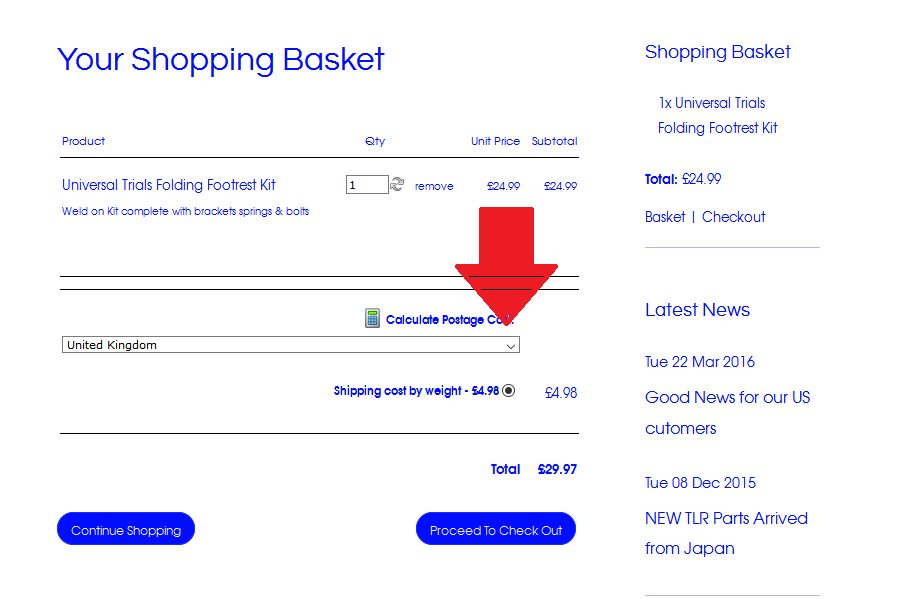 ---
4. Click on 'Proceed To Check Out'
---
---
5. Select 'Check Out as a Guest' Ignore everything else.
---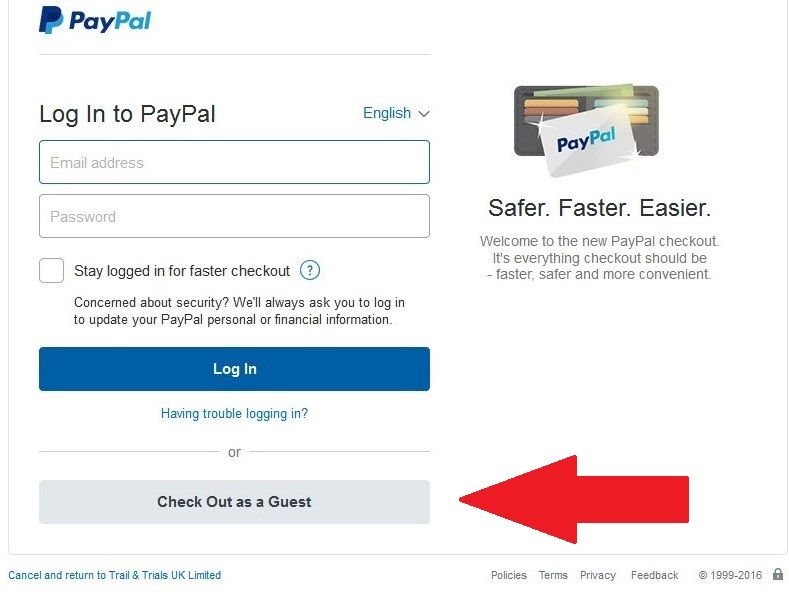 ---
6. Enter all the delivery & credit card details.

Please note - This is a third party (Paypal) secure encypted page and Trail & Trials UK Limited do not get to see any of your card details

Select 'No Thanks' circle at the bottom and tick the box after reading the note

Select 'Continue'
---
---
7. On the following page check all of the details are correct, add any special instructions for delivery and then click on 'Continue' at the bottom
---
8. This bring you to the payment confirmation page and no money will be debited from your card until you click the 'Paypal Express Confirm Order' button at the bottom. If you decide not to proceed at this point, no problem, just go to your basket, top right and delete the order
---
---


You will then get confirmation of you order and payment by e-mail and we will confirm the shipping date as soon as possible
And that is it!
Any questions please use the contact us button at the top.
To finish off here is a picture of Angus Young & Axl Rose rehearsing for the 2016 AC/DC Tour